Description
Overview
Championship Prod
Mark Few: The 4-Out 1-In Motion Offense - Basketball DVD
Create easy scoring opportunities using the 4-Out 1-In Motion Offense.
Avoid traps and switches.
Improve your players' ability to read the defense.
with Mark Few.
Gonzaga University Head Coach.
10X West Coast Conference Champions.
DVD Running Time: 73 minutes. 2009.
Join Mark Few as he leads you through the offensive scheme that the Bulldogs used to become the nation's fifth highest field-goal percentage team and the third best scoring margin team in 2009. Beginning with an overview of his offensive philosophy, Few gives you an inside look into the strategy that produced the nation's leading scorer, Adam Morrison, in 2006.

Moving into the basic fundamentals of the 4-out 1-in Motion Offense, Few emphasizes great spacing and being able to read the defense. Building off the basic formation, Few demonstrates six sets that allow you to get different looks for you players. Few shows a number of screens to get players open and create scoring opportunities, especially using the pick-and-roll. With these concepts and plays you can open up the floor and gain advantages on the offensive end. Create great opportunities for your team to score with Few's strategies and insights.

DVD Running Time: 73 minutes. 2009.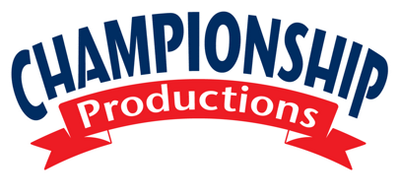 Championship Productions provides quality instructional DVDs for basketball and volleyball. We carry a wide selection of Championship Productions DVDs, including basketball offense DVDs, basketball defense DVDs, volleyball offense DVDs, volleyball defense DVDs and skills development.
Customers who viewed this also viewed these