Description
Overview
Championship Prod
Homer Drew: Winning at the Buzzer

• Specific, simple and proven plays for every game ending scenario.
• Learn the play behind Valparaiso's famous NCAA tournament buzzer beater.
• How to prepare your players for when there's seconds left and no timeouts.

with Homer Drew
Valparaiso University Head Coach
7x NCAA Tournament Appearances, Over 600 Wins

DVD Running Time: 63 minutes. 2009.
Being prepared for the final seconds of a close game can mean the difference between an exciting win and a heartbreaking loss. Homer Drew knows this better than most after his famous buzzer beating upset win in the 1998 NCAA tournament. In this basketball DVD, Coach Drew shows you how to prepare for those moments and demonstrates plays that will help you pull out that victory.

Coach Drew takes you through many different situations, including full-court, half-court, out of bounds, tie score, tip plays and more. He shows plays that will provides an open 3-point shot from screen-the-screener action, provide an open lay-up and lobs for your best athlete. Drew introduces his "box" play that isolates your most athletic player and "best finisher" to allow him or her make a play. Drew includes "tie-game" situations and demonstrates three game winning plays from the "4-low" set that allows your point guard to be creative and put the defense at a major disadvantage. He ends his presentation with three, length- of- court plays that are to be executed with 3-seconds or less on the clock.

Learn the importance of game ending concepts such as knowing your personnel, always having counters, reading the clock and having proper spacing; and discover how to utilize these concepts in the various scenarios.

Coach Drew opens up his playbook and delivers a multitude of "special situation" plays that will give your team the needed confidence and courage to shock your opponent with a buzzer beating victory.

DVD Running Time: 63 minutes. 2009.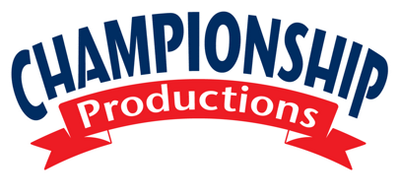 Championship Productions provides quality instructional DVDs for basketball and volleyball. We carry a wide selection of Championship Productions DVDs, including basketball offense DVDs, basketball defense DVDs, volleyball offense DVDs, volleyball defense DVDs and skills development.