Description
Overview
Championship Prod
Roy Williams: Secrets of the North Carolina Secondary Break
Explore the secrets of the secondary break with four-time National Coach of the Year, Roy Williams
Philosophy and tactics of the primary and secondary breaks
Demonstration of a series of automatic and set plays off the secondary break that can be used to take advantage of your opponent in transition
with Roy Williams.
University of North Carolina Head Coach.
2009 and 2005 National Champions, 4X Time National "Coach of the Year"
Winning-est Active Coach in College Basketball.
DVD Running Time: 62 minutes. 2005.
After 17 years as a head coach, Roy Williams unveils the secrets to the North Carolina Secondary Break! It all started with legendary coach Dean Smith at North Carolina and was "passed down" to Coach Williams (former Tar Heel assistant) who then went on to guide the University of Kansas basketball program to consistent success for many years. Now, back at North Carolina, Coach Williams and the secondary break have run their way to the 2005 National Title! Williams begins by discussing the advantages and philosophy of his primary and secondary breaks. He teaches you how to set up the break after a made or missed basket, how each player gets down court, each player's position on the court, and when to use the break. Williams presents a series of automatic and set plays off the secondary break that can be used to take advantage of your opponent in transition. This secondary break helped the Tar Heels lead the nation in 2005 in scoring at a rate of 88 points a game while shooting 49.9% from the field.

DVD Running Time: 62 minutes. 2005.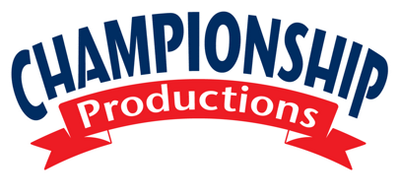 Championship Productions provides quality instructional DVDs for basketball and volleyball. We carry a wide selection of Championship Productions DVDs, including basketball offense DVDs, basketball defense DVDs, volleyball offense DVDs, volleyball defense DVDs and skills development.
Customers who viewed this also viewed these