Adidas Women's Pro 2012 Game Basketball (28.5")

• Advanced ultra-microfiber cover.
• Patented Perfection construction.
• Nylon-wound 100% butyl bladder.
• FIBA Approved. Highest FIBA rating.
• Balls passed tests, e.g., on weight, fatigue strength and rebound.
• NFHS stamp.
• NFHS-certified ball.
• Preferred game ball used by Indiana, UCLA, NC State, Louisville, Cincinnati and Mississippi State.

Size 6: Women's/Intermediate - 28.5"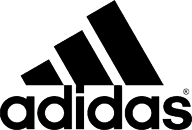 Adidas provides quality footwear, apparel and sports equipment for football, baseball, softball, soccer, basketball, volleyball and other sports. We carry a wide selection of Adidas apparel, Adidas footwear and Adidas equipment in a range of colors and styles.